12.9.2020 - 3.1.2021
Hans Scherfig
Danish artist and author Hans Scherfig is known for his colourful paintings and exotic animals.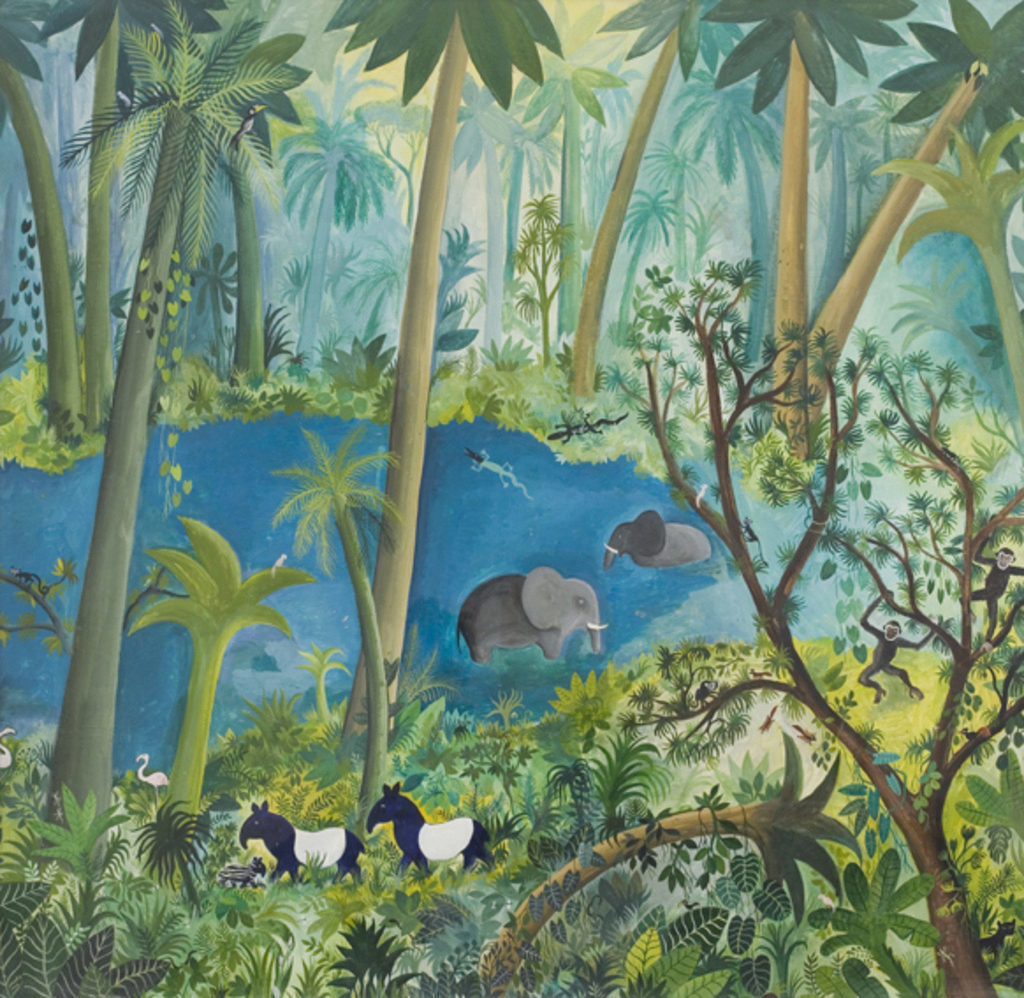 The Danish painter and author, Hans Scherfig (1905-1979), reaches far and beyond. His colourful paintings of jungles and savannas spark dreams of a distant and transformed world far from grey everyday life. In his literature, Scherfig caricatures people's egotism and perpetual lust for power. He distances himself from the school system of his time and a so-called bourgeois education.
Scherfig's love for animals and plants is unrivalled. Most often, he paints animals living in a harmonious coexistence, from the planet's largest creations to the smallest insects. Nature is equally beautiful, dangerous and impressive. What Scherfig finds the most frightening is the nature of humans, comprising our need to rule over each other and the rest of nature. In this sense, today, his art is more relevant than ever.
Scherfig had never seen an actual jungle or savanna in his life. Throughout his life, however, he dreamed of elephants, giraffes, rhinos and monkeys in their natural habitats. His yearning to become a globe-trotter shines throughout his best-known novels such as Stolen Spring and The Missing Bureaucrat – and manifests freely in his brightly coloured paints of primeval forests. Scherfig's paintings are devoted to friendly and peaceful herbivores – in a world devoid of predators and killing instinct.
Scherfig's imagination was nourished at the Botanical Garden and Copenhagen Zoo. Africa, Asia and South America were very far away when he went to school, but today, we fear that nature's greatest creatures will also soon be far away in time. Scherfig's animals are currently highly endangered, and we must seek to appreciate their existence with love and respect for as long as we can.