September 25th 2021- January 20th 2022
I-WAS-HERE. Written Images by Ulla Diedrichsen
The major autumn exhibition at Ribe Kunstmuseum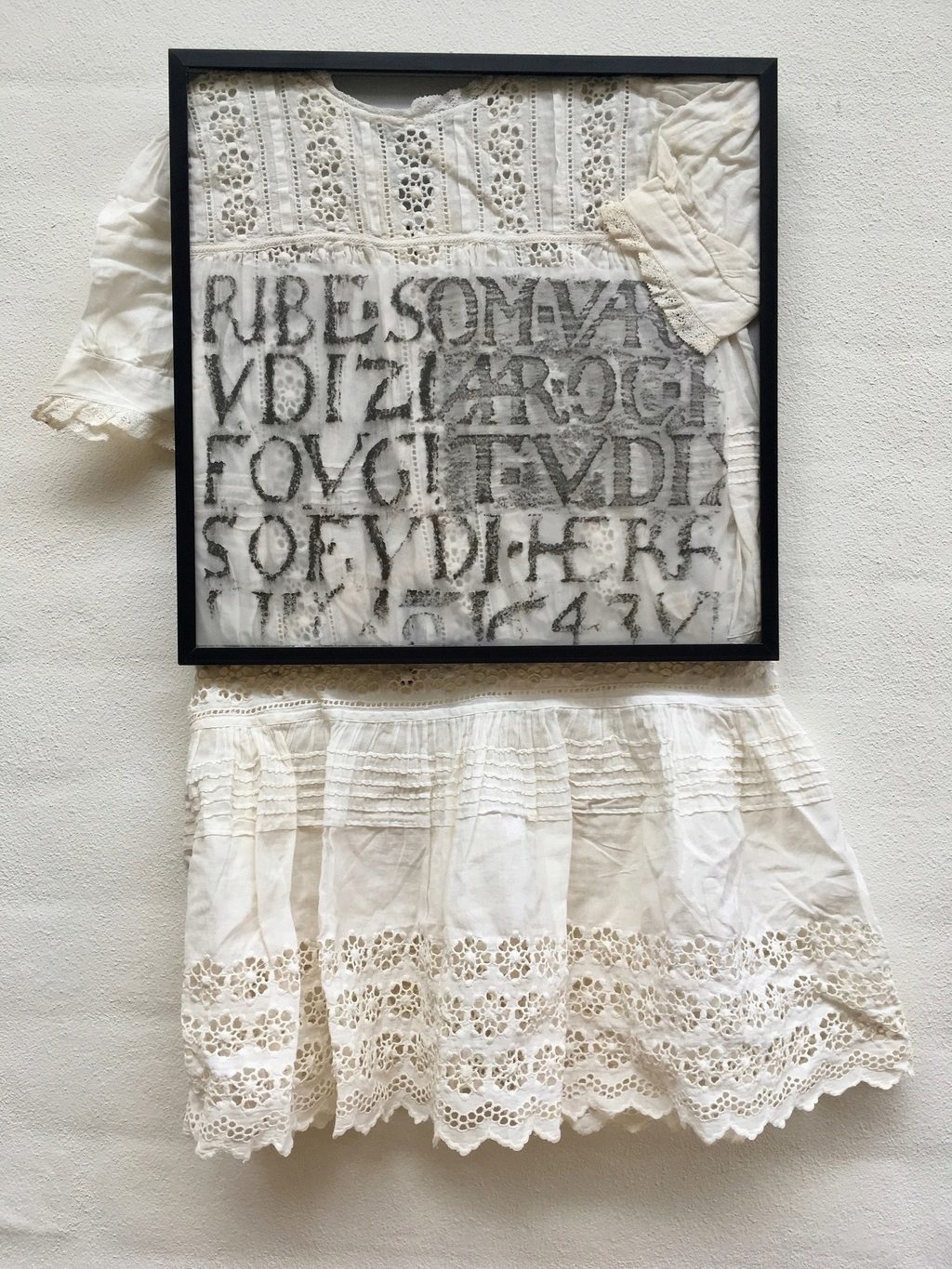 In her new exhibition at Ribe Kunstmuseum, the artist Ulla Diedrichsen focuses on the universal human need to leave traces and be remembered.
The exhibition I-WAS-HERE: Written Images by Ulla Diedrichsen (25/09/2021 - 20/02/2022) is an installation by the Danish artist Ulla Diedrichsen. The artist has made contemporary works specifically for this exhibition, which take Ribe's centuries-old monuments as their starting point. The works make us see the signs and stories that we normally overlook, and explore how we communicate with each other — from the schoolboys of the past who carved their names in the city's churches, to contemporary graffiti.
Living Stories
Over the course of three years, Ulla Diedrichsen has registered inscriptions in Sct. Catharinae Abbey and Ribe Cathedral. Her works bring to life stories about merchants, nobles, royalty and grammar school pupils. Diedrichsen works in a broad spectrum of media, and the exhibition for example includes frottages, made using a rubbing technique directly on the historical places, as well as photographs from European cities. The works are defined by a black and white aesthetic that evokes documentary journalism. The exhibition explores the existential statement "I-WAS-HERE", and the thought-provoking, humorous and poetic works show that the human need to draw attention to oneself has been part of our nature in all ages, and continues to be found in contemporary self-representation.
A Well-Travelled Artist
Ulla Diedrichsen works internationally and her practice has roots in the European movement Spurensicherung (securing of evidence). In the 70s and 80s she was one of the pioneers of Danish art photography, and in 1986 and '87 she followed Any Warhol's work at The Factory in New York. During the visits she made the Polaroid series Shootings from The Factory. Ulla Diedrichsen has created numerous exhibitions and was one of the first Danish female artists to have a solo exhibition at ARoS Art Museum in Århus. The artist was born and brought up in Esbjerg, and returns again and again to the west coast of Jutland on residencies.
Background and Publication
The exhibition has been curated by Ribe Kunstmuseum and developed in close collaboration with the artist. In recent years, Ribe Kunstmuseum has held exhibitions that explore and activate the stories that are related to the museum's physical placement, and I-WAS-HERE: Written Images by Ulla Diedrichsen continues this practice. For this exhibition, the Wunderbuch press is publishing a book which covers a broad range of the exhibited works. The book also includes articles by the chief curator of Museum Jorn, Lucas Haberkorn; curator at Ribe Kunstmuseum, Katrine Bruun Jørgensen; and a long essay by Ulla Diedrichsen. The exhibition and the publication have been supported by William Demant Fonden, Beckett-Fonden, Knud Højgaards Fond, and Augustinus Fonden.