17.5.2019 - 15.9.2019
Johannes Wilhjelm - From Italy to Skagen
The Danish painter Johannes Wilhjelm traveled far and wide - from the mountain villages of Italy to the beaches and dunes of Skagen .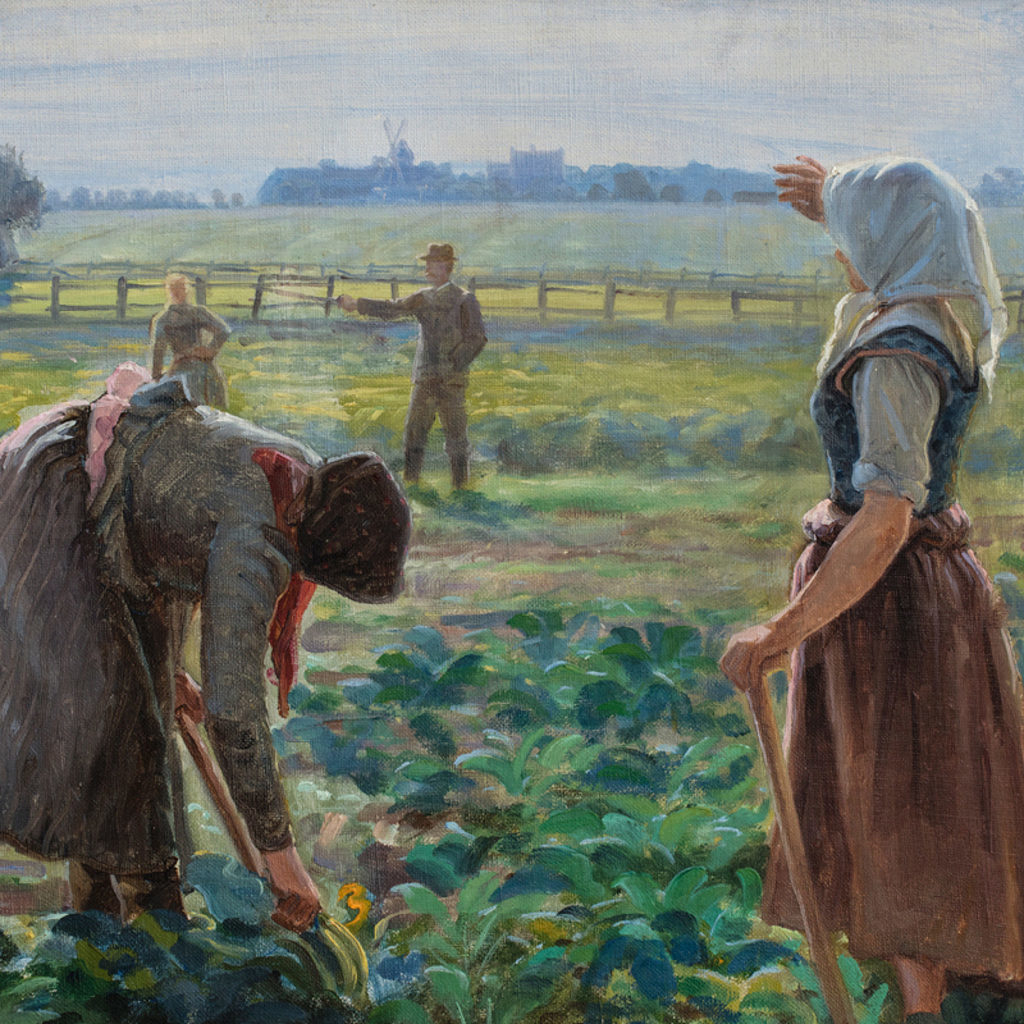 On the occasion of the 150 anniversary of the birth of the painter Johannes Wilhjelm, the Fuglsang Museum of Art, Skagen Museums of Art and Ribe Museum of Art are focusing on this experienced traveller´s & artist's life and work, with an exhibition and a new book.
Wilhjelm, who in his time was part of the established Danish art life, with honors and records in institutional direction, grew up in the countryside, near Nakskov, but pursued an artistic career in Copenhagen. Here he attended the Academy of Fine Arts for a couple of years and later at the Artists College, where he became a pupil of the painter P. S. Krøyer and Kristian Zahrtmann, who was very fond of colors.
Wilhjelm, who in periods were describing himself as a ´Nature child´, left a big and unfairly overlooked production of art. It comes, amongst other places, from the colorful Italy, were he lived for many years in the eighteen nineties, from the magnificent landscapes in the western part of Jutland, in the area of Svinkløv, which became his favourite motive, from his stays in Skagen, were he lived during the summers after 1910, from his life together with his Norwegian wife - and as times went by, many children - and his journeys to the home country of the family of his wife, Norway, and also to the South of France, were he lived in the beginning of the nineteen twenties.