17.5.2019 - 1.9.2019
Kristian Zahrtmann - Queer, Art and Passion
In spring 2019 Ribe Kunstmuseum shows an exhibition about Danish painter Kristian Zahrtmann and those of his motifs that today would be described as 'queer'.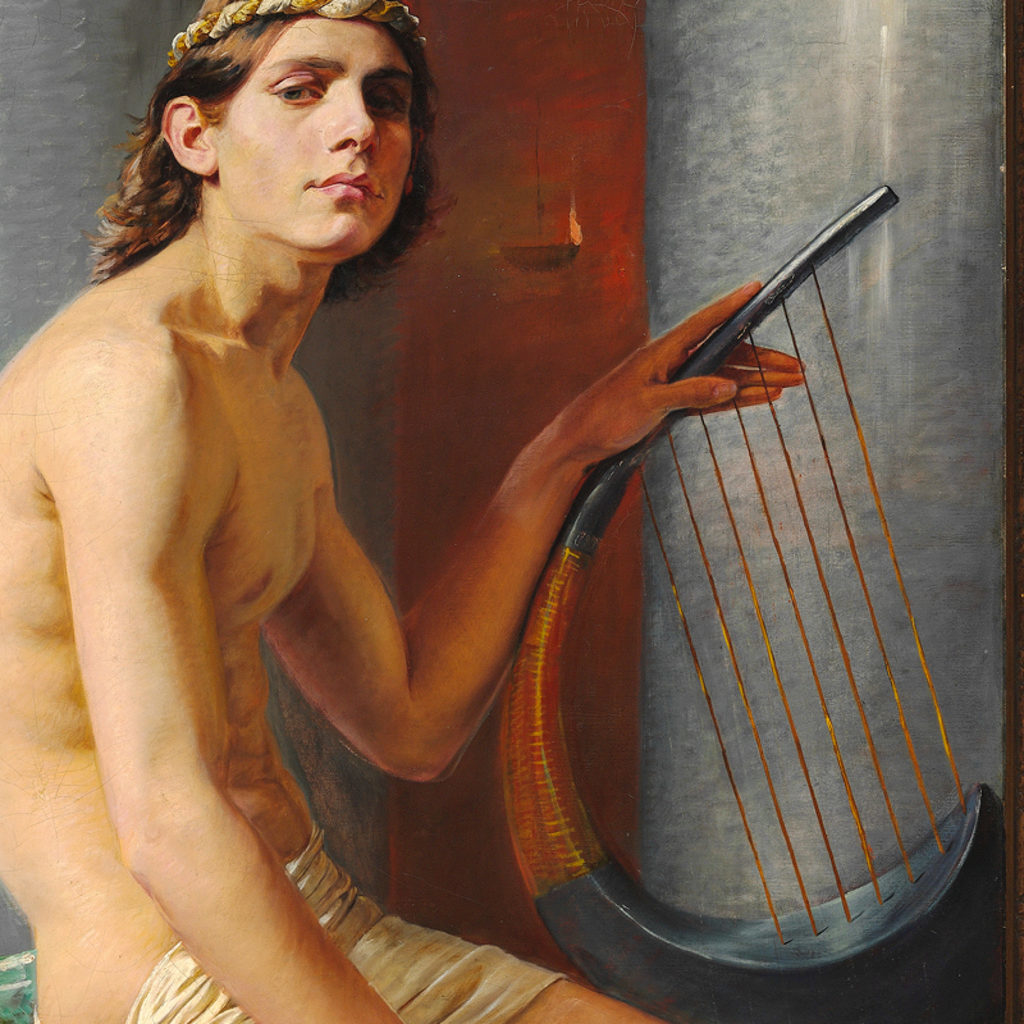 Kristian Zahrtmann was an artist, teacher and a sociable person. Zahrtmann was conscious about, how he appeared in other peoples eyes. He experimented with self-portraits, home décor and as a celebrity. But there is something in Zahrtmann's artwork, which is skewed — which challenges the standards of gender and motive world in the late 19th and the beginning of the 20th century. Kristian Zahrtmann had many friends, but we don't know, if he had any love life. In some of his paintings there are homosexual themes. Elsewhere, he has turned the gender roles upside-down. Often it is a feeling of that something unexpected is at stake. This exhibition uses the word queer to point to the unexpected and challenging in Kristian Zahrtmanns art.
Queer comes from English and means ́strange´, or also ´different from what is expected´. Today, this expression is used for actions that challenge fixed ideas of gender and sexuality. Queer can also be a common name for people, who are homosexual and bisexual or transgender - or something entirely else. The word queer is roomy. It can cover all and everyone, who do not see themselves in the extension of the heterosexual norms.
The Exhibition opens at Ribe Art Museum on the 17 of May 2019 and will later appear at the Fuglsang Art Museum and finally the Hirschsprung Collection of Art. In connection with the exhibition, a series of research articles are published at www.perspective.dk, as well as a smaller dissemination publication, which can be acquired in museum stores.