A Look Inside
The Museum's interior is an perfectly complements the exterior.
Opening the beautifully carved doors, you enter a treasure chest, sarcastically referred to as 'the castle' in Giørtz's time. The floors in the hall feature black and white marble, and from the coffered ceiling hangs an impressive chandelier. The deep, dark blue colour creates an intense space, a perfect setting for Jerichau's breakthrough sculpture The Panther Hunter.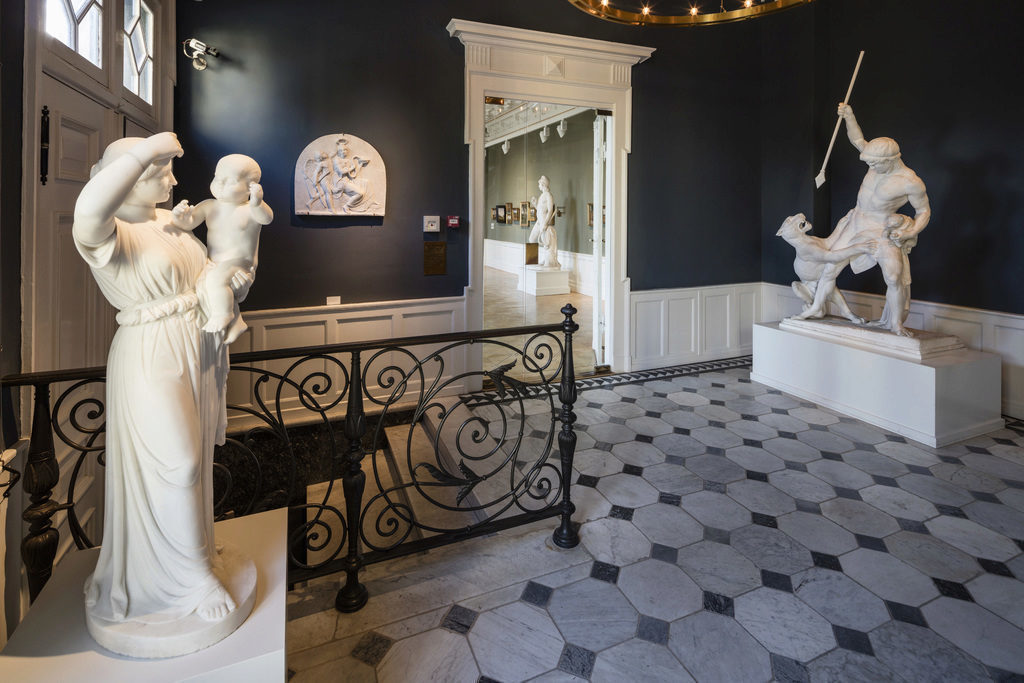 Proceeding into the galleries on the ground floor , you cannot help but notice the magnificent paintings and the decoration. The floors in particular are very special. Many different types of wood have been painstakingly carved and wind in and out around one another. Most of the floors are original, dating from 1864, but some were also specially designed during the restoration in 2010.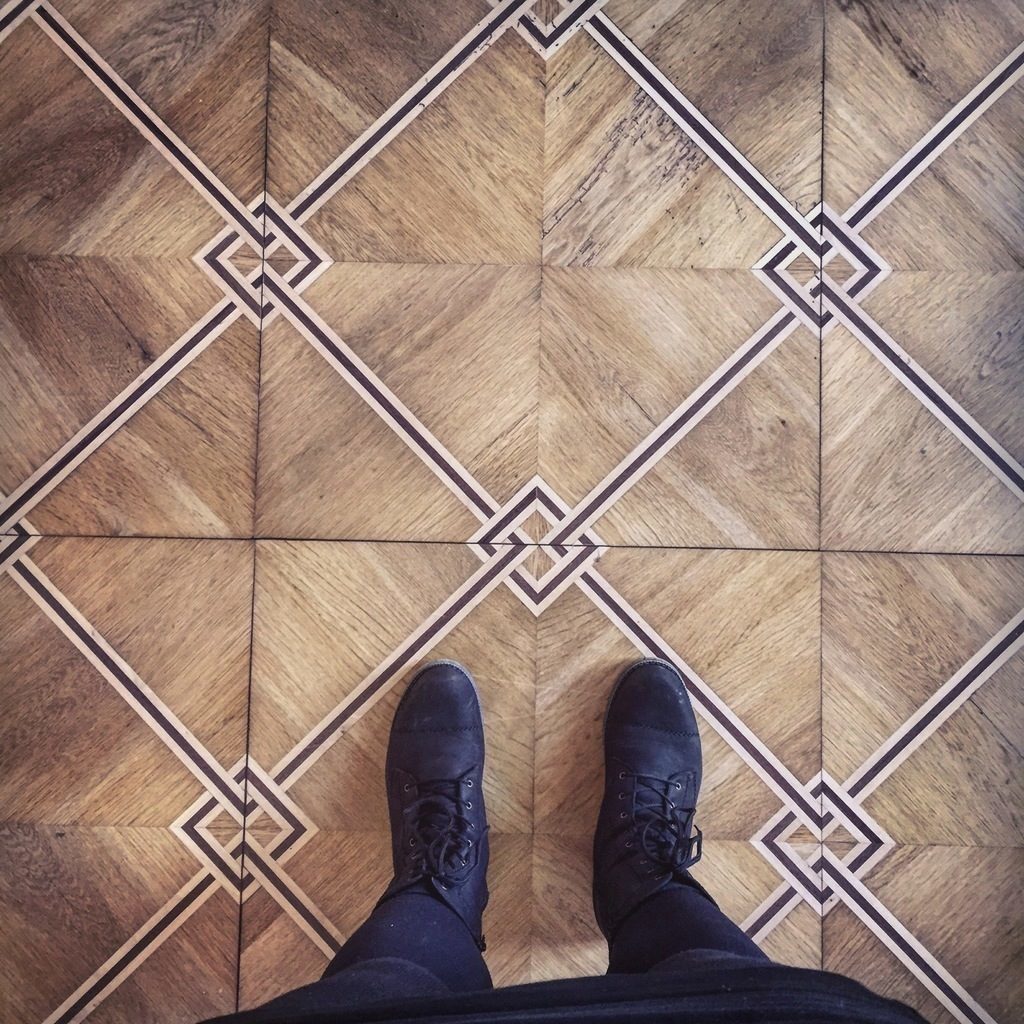 If you look up, you see many different shapes of stucco. Note, for example, the small 'caves' in the corners of the Golden Age gallery. They contain corncobs and other goodies.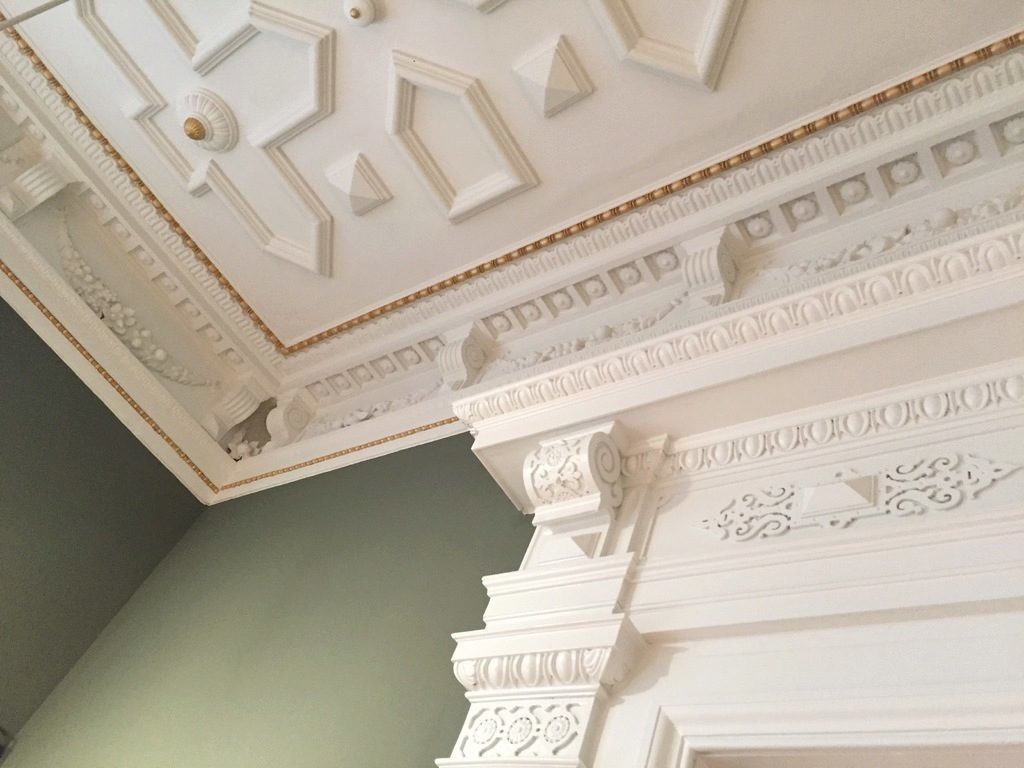 The Museum's staircase is also worth a mention. The staircase takes you from the ground floor to the first floor, which provides the setting for the Museum's special exhibitions. Stars are carved into the stairs, so the light from the hall shines through the stair treads.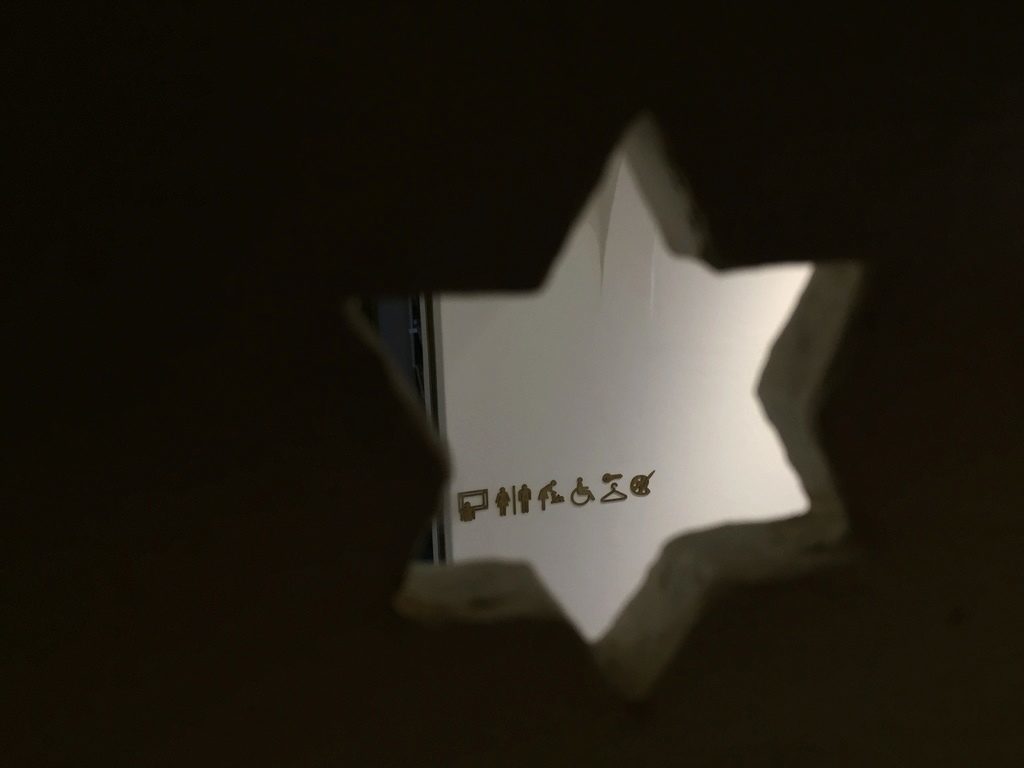 The rooms are lopsided, elongated, narrow - but there are also two large halls. Because the Museum building is listed, the rooms follow the original ground pan, even though the walls were reconstructed in 2010.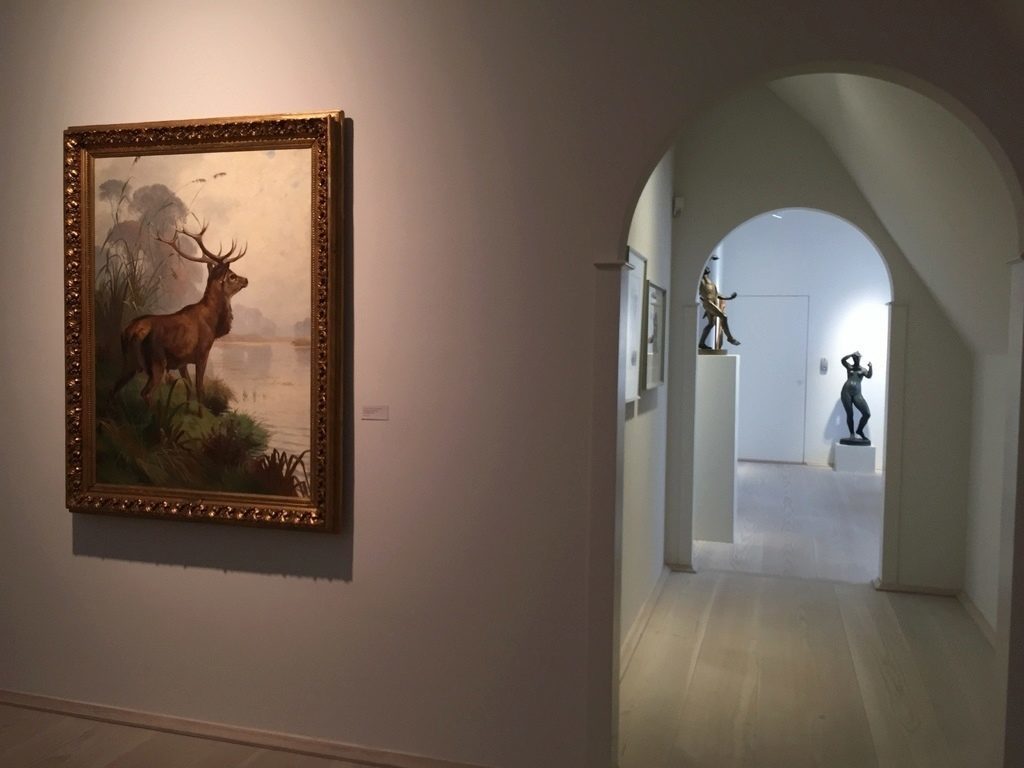 More
In the film, Exploring the Building, the Director of the Museum, Dagmar Warming takes you on a guided tour of the building's nooks and crannies