The Restoration
In 2008, Ribe Kunstmuseum received an extremely generous donation of DKK 46.5 million from the A.P. Møller and Chastine Mc-Kinney Møller Foundation for General Purposes.
The donation paved the way for the much-needed restoration of this listed building. The work went on for two years and, according to plan, the Museum reopened on 26 November 2010.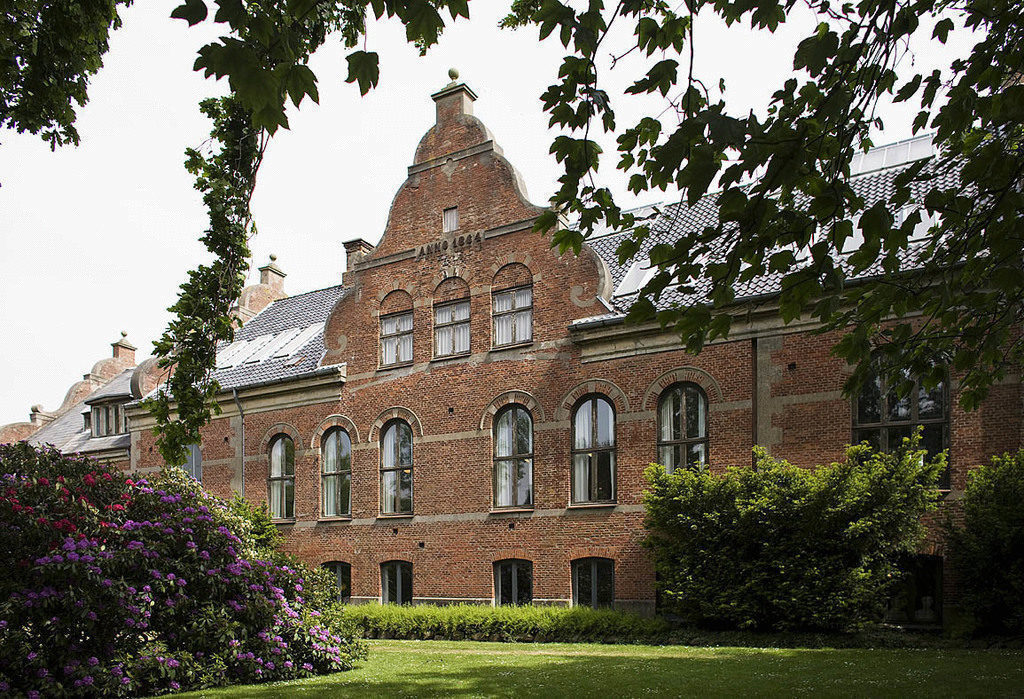 Jørgen Overby Architects in Gram took charge of the extensive restoration project. It was both challenging and demanding on account of the building's listed status and the expectations of transforming the building into a modern art museum with everything, which that entails, in terms of security, climate control, accessibility etc. It was a total success, thanks to the brilliant architects, engineers and craftsmen.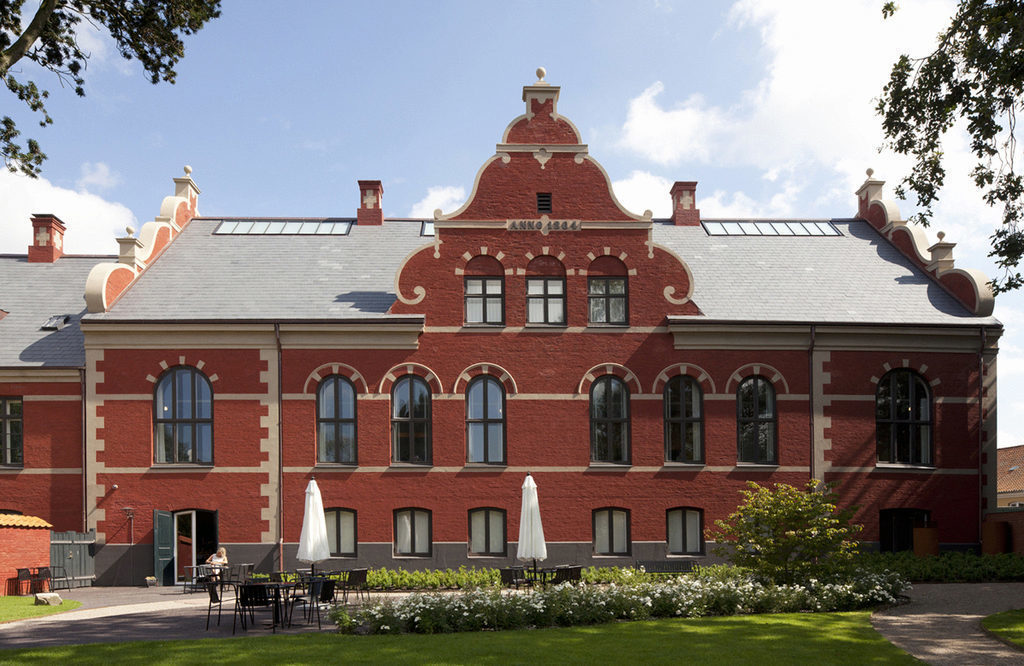 The Building
The roof was replaced and new black Welsh slate was installed on the large roof surfaces. The new slate comes from exactly the same quarry as in 1864, when the first slate roof was installed on the mansion. All copper roofing elements and cladding was replaced. The old windows were preserved and restored, but new double-glazing and safety glass panes were installed. These are equipped with UV filters, and there are built-in sun and blackout curtains to protect the artworks against bright daylight. As it was before, the building was coated with red slaked lime.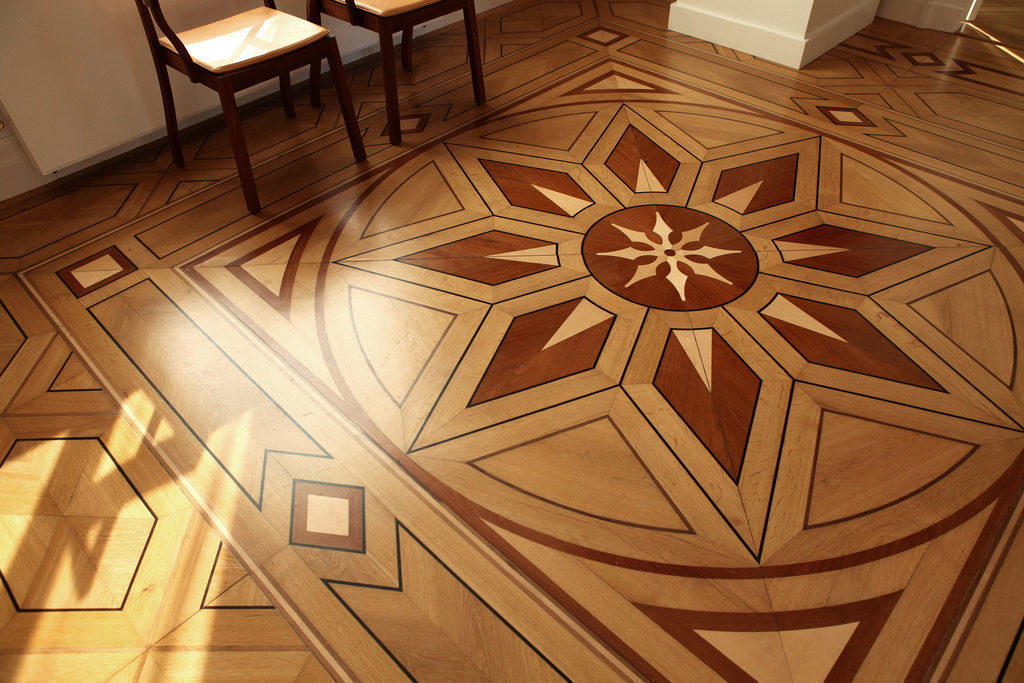 Floors
The Museum's floors are remarkable, attesting to the richly furnished home, which Balthazar Giørtz built in 1864. In the first four halls we see the original Versailles floors. This involved the use of woods such as oak, maple, walnut, mahogany, ash and ebony. The Skagen Gallery and the Hammershøi Room feature brand new oak and ash floors, designed by the architect, Ditte Schmidt of Jørgen Overby Architects. On the top floor there are floors by Dinesen Douglas. The floors in the basement also feature Swedish limestone from Borghamn.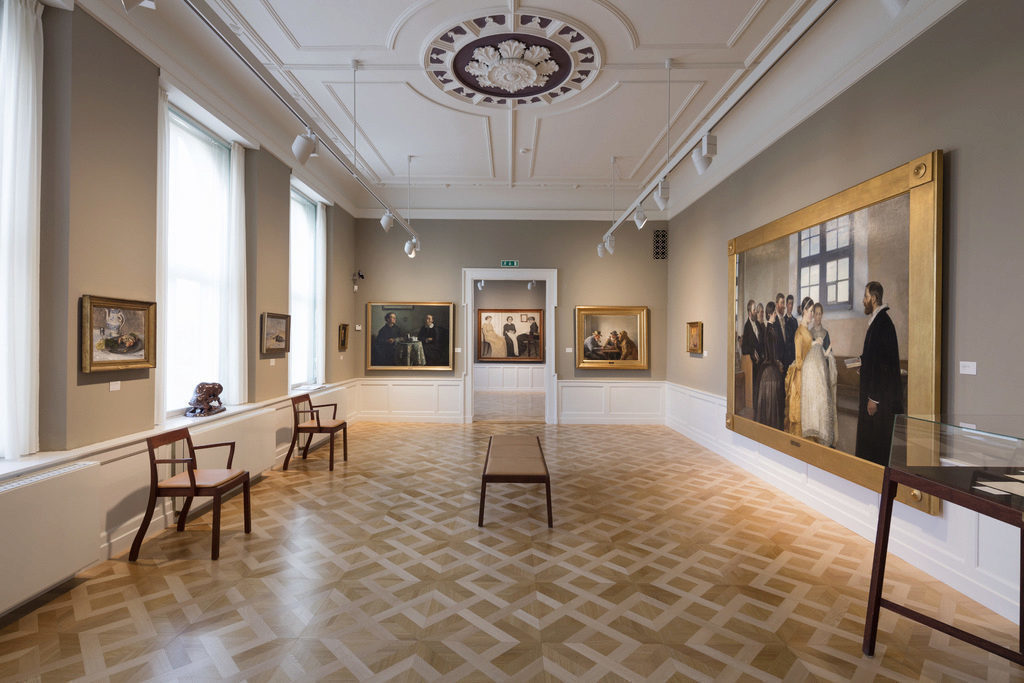 Wall Colours
Prior to the restoration, conservators conducted archaeological colour studies, which detected various degrees of gilding and several different paint types. These include a highly distinctive oak graining, which seems to have been prevalent on most of the woodwork in the mansion: for example, on doors and panels. This graining was recreated on the ceiling in the hall of the Museum. The blue colour in the hall is very close to a colour, which the conservators found, while the other colours on the walls of the ground floor are new.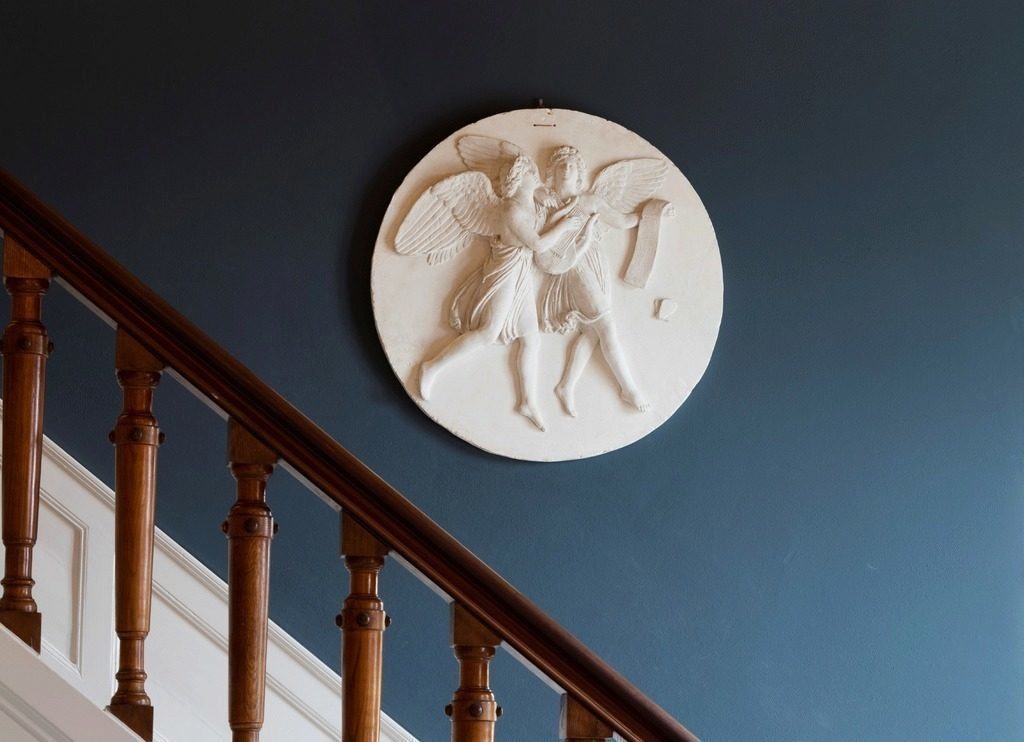 Furniture
All furniture (chairs, tables, benches, display cases, garden furniture and the furniture and fittings in the Library and Shop) was designed by Professor Christoffer Harlang and Associate Professor Nicolai de Gier of the Royal Danish Academy School of Fine Arts, School of Architecture in Copenhagen. On the ground floor, the furniture is made of mahogany, on the top floor and in the Shop of light ash, while the basement features black-stained ash and black linoleum on all table surfaces.