From our own collection 2023
In and about Ribe
On Februar 1st Ribe Kunstmuseum opens its doors to a minor exhibition with Ribe motifs from our own collection.
Ribe is Denmark's oldest town and can trace its history back to the earliest Viking age around 705. The oldest traces of Vikings were found right by Ribe Art Museum. In the Middle Ages, Ribe was an important town in Denmark, today it is number 80 on a list of Danish towns measured by the number of inhabitants. Just over 8000 people live in Ribe.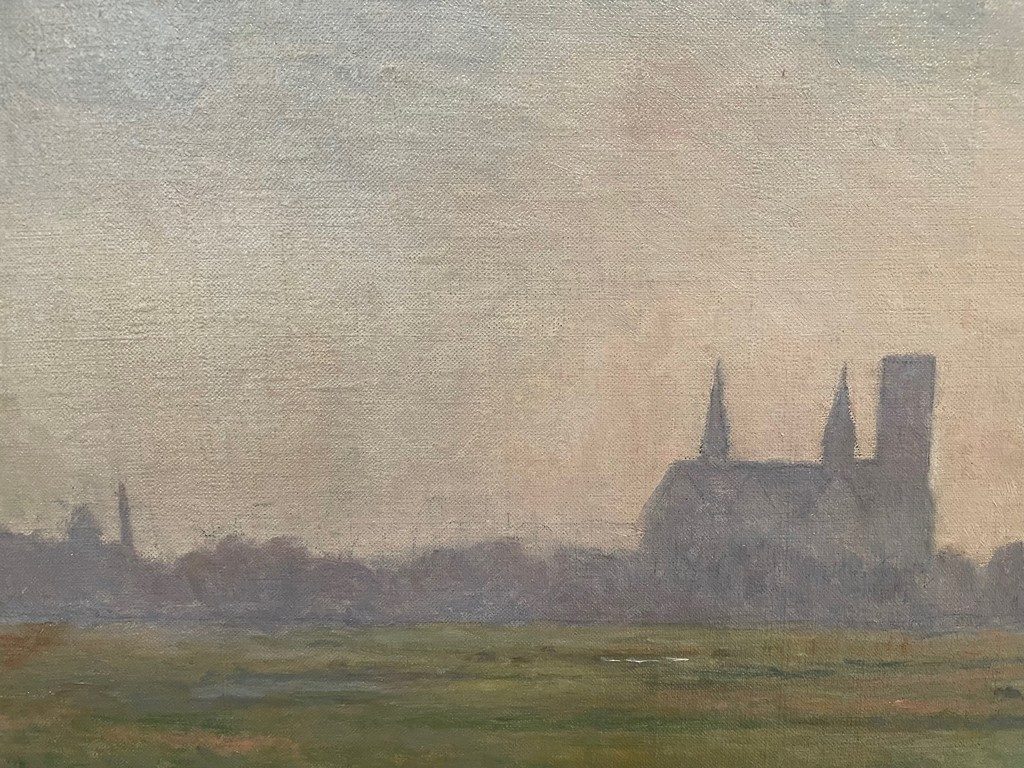 Many of the old buildings in Ribe, such as Ribe Cathedral, St. Catherine's Church and Tårnborg, date back to the Middle Ages. Ribe's old cobblestone streets lie where they did in the Middle Ages. St. Nicolaj Gade, where Ribe Art Museum is situated, is the oldest street in Ribe.
Ribe Art Museum's collection holds a number of motifs from Ribe, many of them painted 100 years ago. Even though Ribe in many ways looks the same, some things are also different. Whether you are a native of Ribe or just visiting, can you recognize places around Ribe in the paintings and see what has changed?