A Brief History of Ribe Kunstmuseum
Ribe Kunstmuseum is one of the oldest in Denmark and has been exhibiting works by Danish artists since 1891.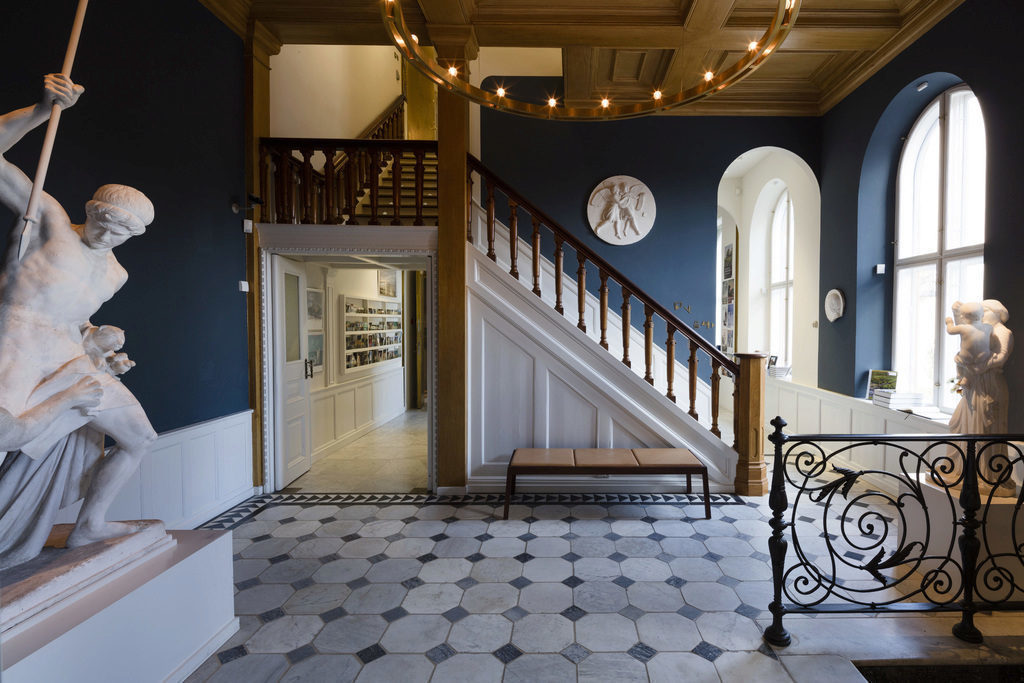 Ribe Kunstmuseum opened in 1891. From the very start, the Museum was housed in the splendid mansion of the industrialist, Balthazar Giørtz, in the River Ribe.
For information and good taste
Privately endowed art museums were a novelty in the 19th century. One by one, they emerged in towns and cities such as Aarhus, Randers, Odense and Maribo. They drew inspiration from abroad. The objective was to use fine art to educate and inform the people of the country. At that time, Ribe was located close to the German border, and Ribe Kunstmuseum was also part of a process of cultural armament.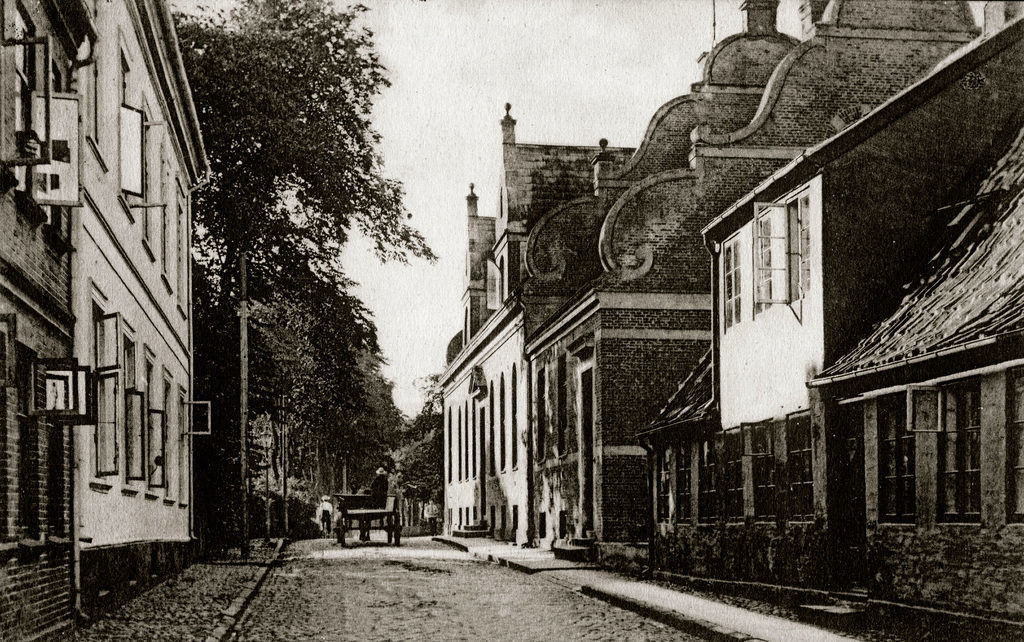 The Industrialist, Balthazar Giørtz and His Mansion
In the latter half of the 19th century, the Giørtz family was probably the richest in Ribe. They had made their fortune from a cotton factory and steam-powered weaving. By 1864, the huge mansion, which was later to become Ribe Kunstmuseum, was complete. In 1881, the Giørtz family sold the entire business and moved to Copenhagen. This was probably due to financial difficulties, which a major factory explosion in 1880 only exacerbated.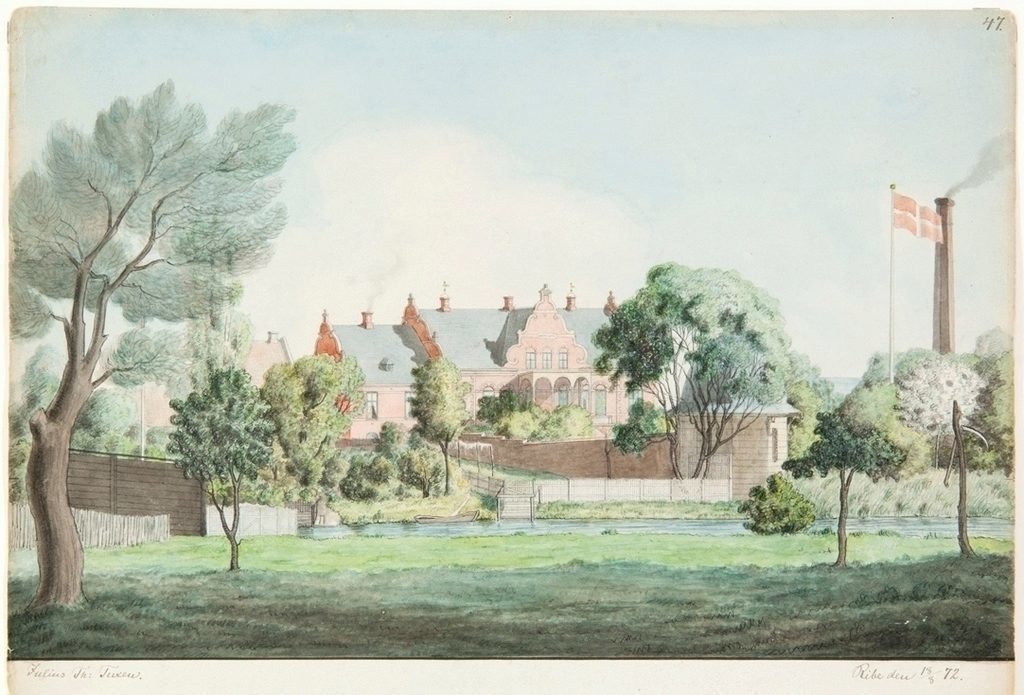 A gathering point
The beautiful mansion and garden became a grand setting for exhibitions of Danish art. From 1891 to 1988, Ribe Kunstmuseum was run by the board of the Art Association. In other words, the Museum was managed by volunteers, and from the start it was strongly rooted in the local community. Increasing demands for professionalism led to the appointment of professional staff, and in 2007 the Art Association and the Museum were officially separated.
Ribe Kunstmuseum Today
Today, Ribe Kunstmuseum is managed by a Director and an independent board, and employs a small team of professional and technical/administrative staff. The substantially larger team of volunteers makes an invaluable contribution. The museum is a self-governing, state-recognised institution and receives subsidy from Esbjerg Municipality and the state. Private foundations provide indispensable financial support for acquisitions for the collection, special exhibitions, research and publications. Each year, the Museum presents several exhibitions and an exclusive selection of works from the permanent collection.
More
Read more about the collection
Explore the unique house
Visiting - practical info
Also see the book Ribe Kunstmuseum (published 2016) to learn much more
Learn more about the fascinating history of the Giørtz family in The Factory-Owner and His Castle (published 2014)