The Museum's Architecture
The building dates from 1864 and is a work of art in itself. The red brick and bright sandstone bands, together with the sweeping volute gables, are features of the style known as the Rosenborg style.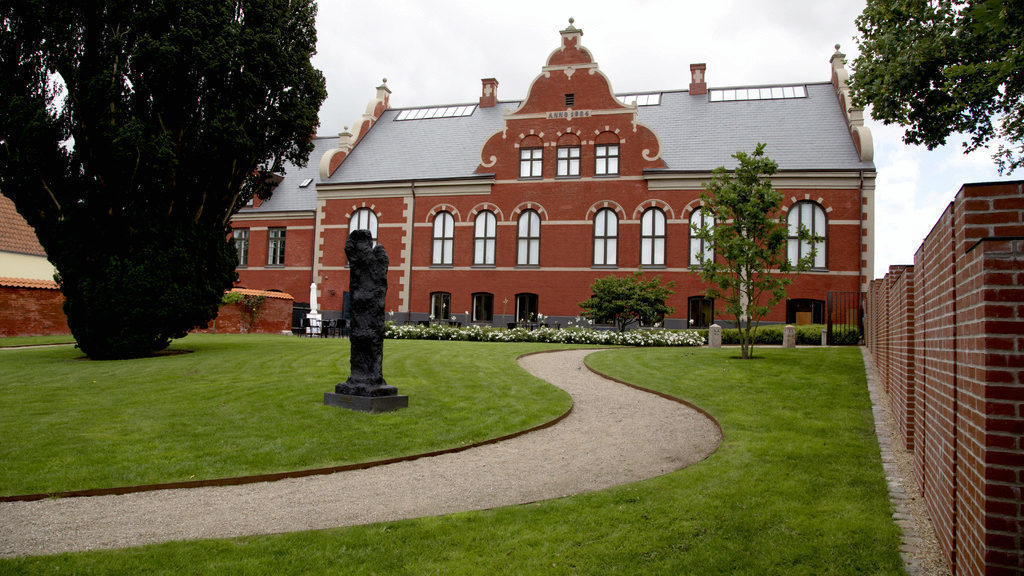 The Style
The Rosenborg style copies features of the 16th-century Renaissance style. Its heyday in Denmark was from about 1860 to 1900. It is based on the style we know from the buildings of King Christian IV, such as Rosenborg Castle and the Stock Exchange. The style is also evident in Frederiksborg Castle, which was rebuilt by the architect, Ferdinand Meldahl in 1859. Having his home built in this new style, meant that Giørtz became part of a trend, which otherwise was only witnessed in manor houses, town halls etc.
The Architect
The architect who designed the magnificent mansion in Ribe was L.A. Winstrup (1815-1889). Winstrup was the city architect of Flensborg and was later appointed as Royal Inspector of Buildings for southern Jutland. He built a large number of state buildings: for example, Kolding Town Hall and the Customs House in Aarhus.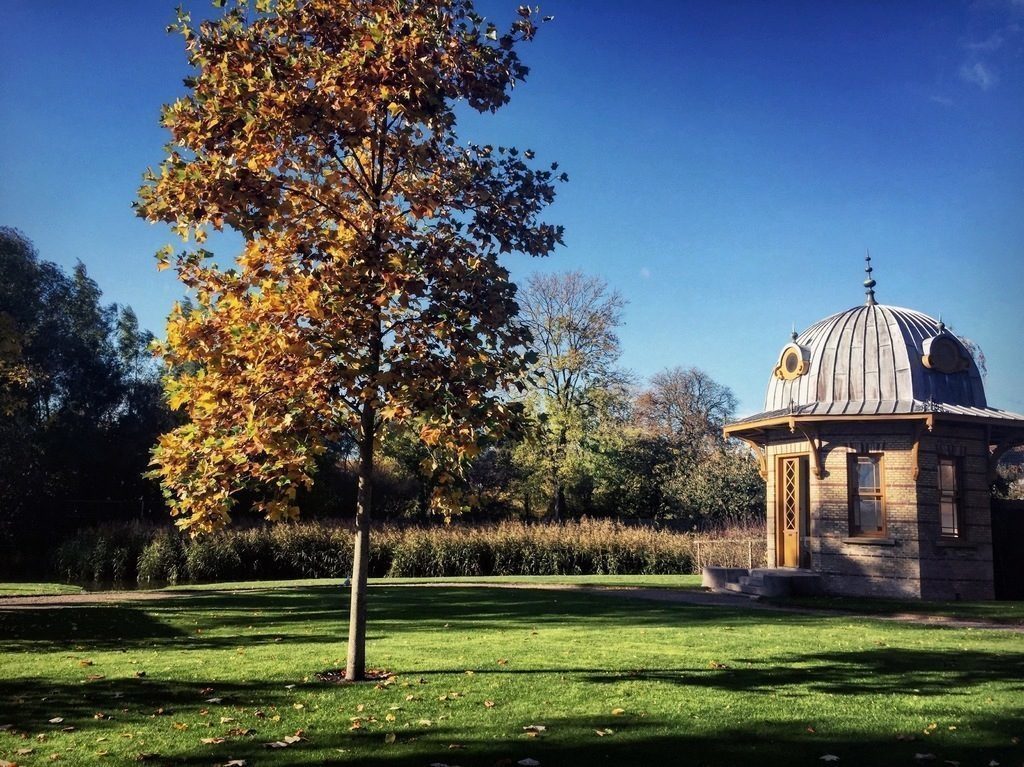 The Building Complex
The cotton manufacturer, Giørtz bought just over half an acre of land between Ribe River and Sct Nicolaj Gade (then Tangegade) in the 1850s. This is where he planned to build his new home. In 1859, the garden and the pavilion were constructed and the main house was completed in 1864. The garden was intended to be a miniature version of 'unspoiled nature' with a variety of trees and plants. Paths wound their way through the garden, and a small lake was also constructed. Ribe had acquired a real English garden on the banks of the river.
Framed by the old red wall, which was built in 1857, and Per Kirkeby's 2010 wall, the Museum complex is a clearly defined space, which creates space for contemplation.