The Museum Garden
The Museum Garden is a green refuge in the heart of Ribe. The garden is open to the public from about 9.00 am to sunset.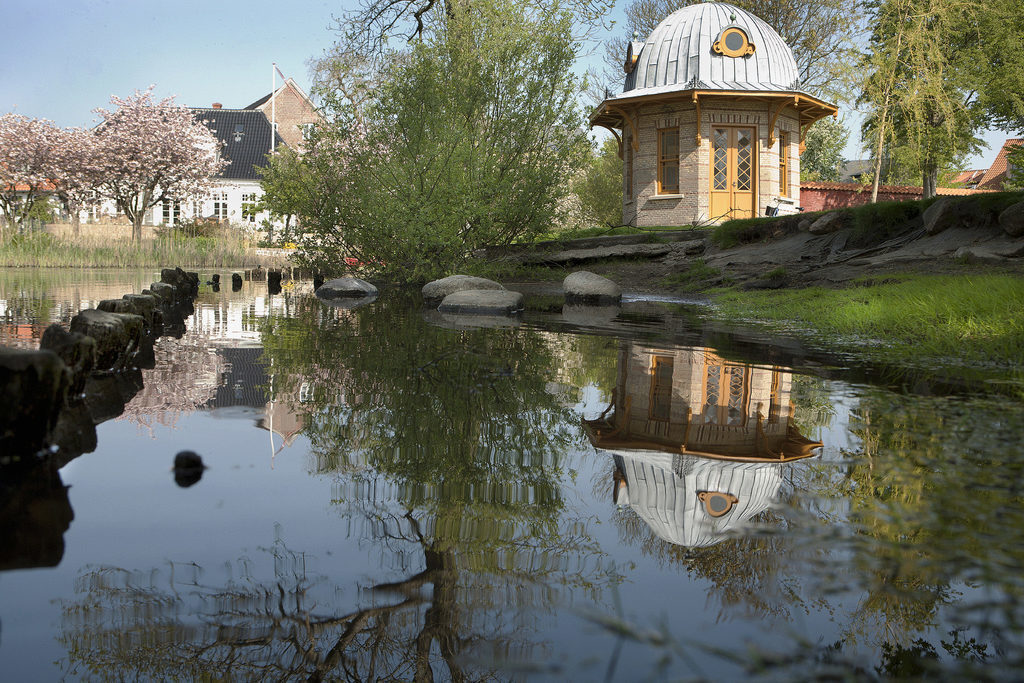 In Giørtz's time the garden was landscaped in romantic English style, intended to give an impression of 'unspoiled nature'. There was a lake and a variety of trees and plants. There were also two other pavilions, in addition to the one that remains.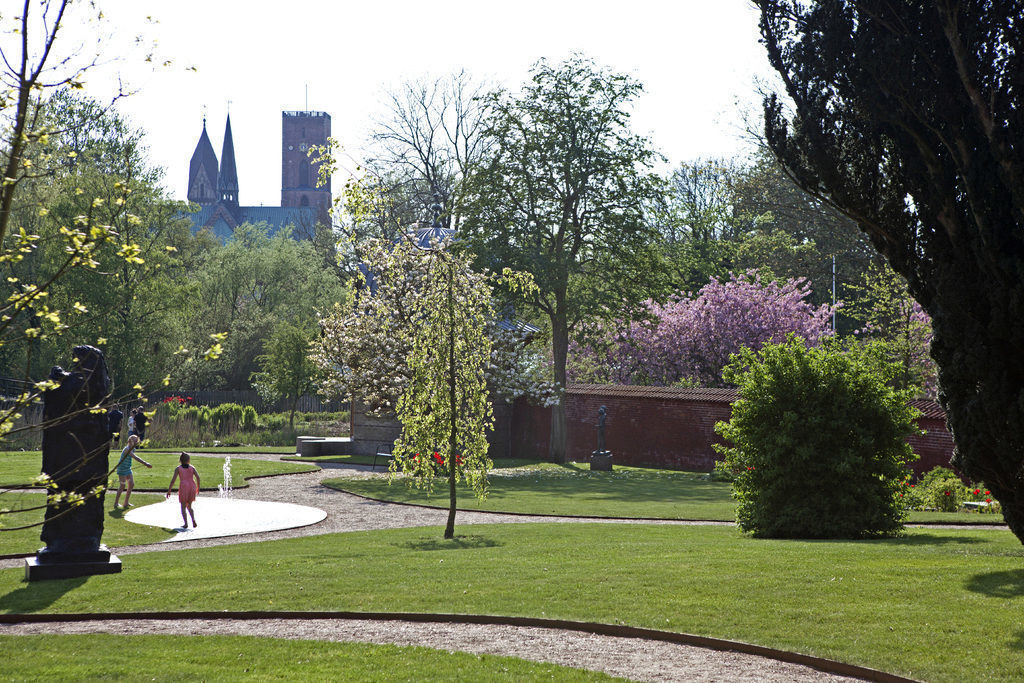 The appearance of the garden has evolved over the years, and in 2010 it was given its last major 'makeover'. A new fountain was installed, and the garden was given paths, which people with mobility problems can use on an equal basis with others. In spring, the lawn of the garden now transforms into a carpet of blue, when thousands of squills blossom. Kirkeby's garden wall was also constructed, making the garden the well-defined space it is today.

Today the garden is a public park in the heart of Ribe. It is a place to enjoy a picnic, feed the ducks or sit on a bench and appreciate the flowers and sculptures.