The Museum Café
The Café is closed: Visit the Museum Café and enjoy a quick lunch, a cup of coffee and a cake either indoors or out.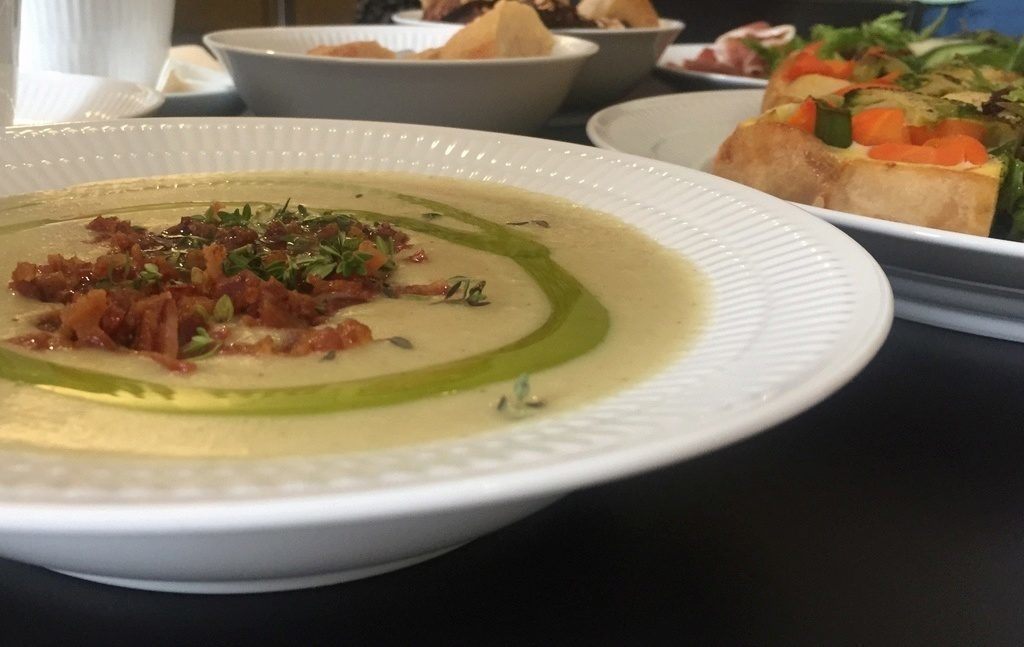 The Museum has a charming little café where you can buy lunch between 11h30 and 14h00, coffee and cake, and beers and soft drinks from local breweries. The Café overlooks the Museum Garden. The terrace is a perfect place to relax in summer. There is a selection of art books and magazines available, so you can mull over art at the same time.
Please note that the Café stops serving 20 minutes before closing time.
Pay at the Museum Shop.
The menu is as follows in the hours 11h30-14h00:
Mushroom croque-musée with salad on the side, 95 DKK
Vegetable museum quiche with salad on the side 115 DKK
Soup made of leeks and potatoes served with bread and salted bacon 85 DKK
Pastry / cake of the week 40 DKK
In the context of special events and special openings, refreshments must be organised individually for each individual booking.